Party Time people! It is finally that time of the year, the time where everyone is busy bidding goodbye to the year gone by and reveling in the memories that were made in that year.
Partying during the New Year's isn't a new concept, but we do tend to overdo a lot of things during the parties, especially when it comes to our food consumption! Everyone loves junk food, whether they like to admit it or not, but eating only junk throughout your party phase, is not really a good idea now, is it? Even our friend, who is one of the top 5 dieticians in Delhi swears by all these amazing recipes!
So, in order to make sure that you party hard, yet take care of your health, we have a few snack ideas that just might help you. Go forth and check out our list of Guilt-Free Party snacks for your New Year Party!
Zucchini Fritters: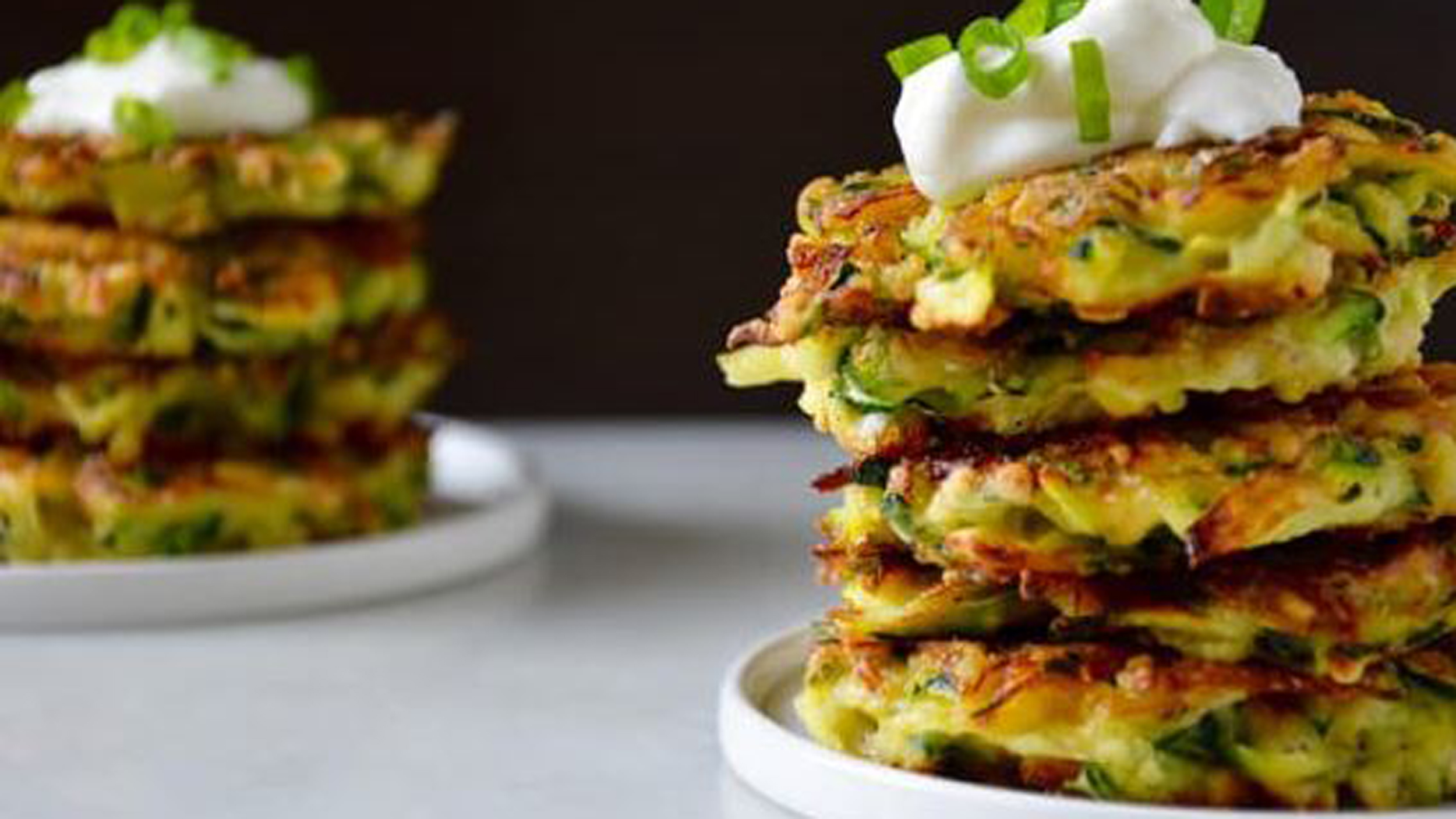 This amazing recipe will make even the people who aren't too fond of zucchini, fall in love with it!
Ingredients:
2 Large grated Zucchini
½ Onion finely chopped
2 large eggs, beaten
Salt to taste
Garlic Powder
Any grated cheese of your choice
1 tbsp extra virgin Olive Oil
1 clove of garlic, minced
1 tsp red chilli flakes
½ cup maize flour
Method:
 Take a large bowl, and combine the grated zucchini, onions, the eggs and garlic powder.
Combine the rest of the ingredients with the zucchini mixture.
In a pan, heat the olive oil.
For 1 fritter, start by scooping out the fritter batter onto the pan and cook until golden brown on one side.
Flip and continue doing the same.
Once cooked, take them out onto a kitchen towel to let them absorb the excess oil.
Serve hot with the sauce of your choice.
Carrot Fries: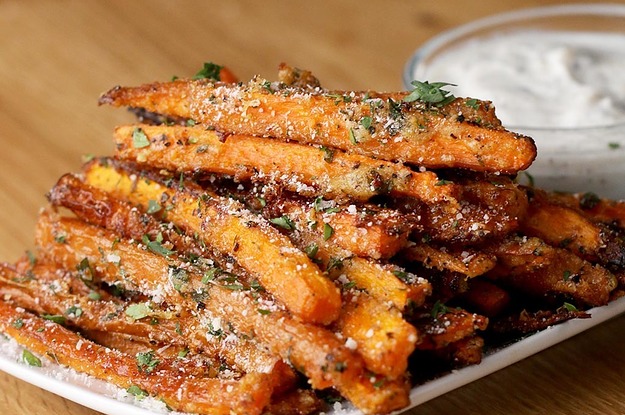 Who doesn't like fries? But what happens when you make fries out of one of the most nutritious vegetables? Well, why don't you see for yourself? Remember the friend we mentioned earlier? The one who is one of the top 5 dieticians in Delhi? This happens to be one of their favorite recipes!
Ingredients:
 4-5 Large carrots
2 Tsp Olive Oil
½ tsp cumin powder
Salt to taste
½ tsp red chili powder
Fresh ground black pepper
 Method:
Start by pre-heating your oven to 425◦F.
Next, peel the carrots and cut them lengthwise, in a French fry like shape.
Toss the cut carrots, in olive oil, cumin powder and red chilli powder.
Sprinkle salt and pepper onto the carrot mixture.
Layer a baking tray with baking parchment and bake for 20 minutes.
Bake till the carrot chips have turned crisp at the ends.
Serve hot with your favorite mayo or dip.
Sweet Potato Chips: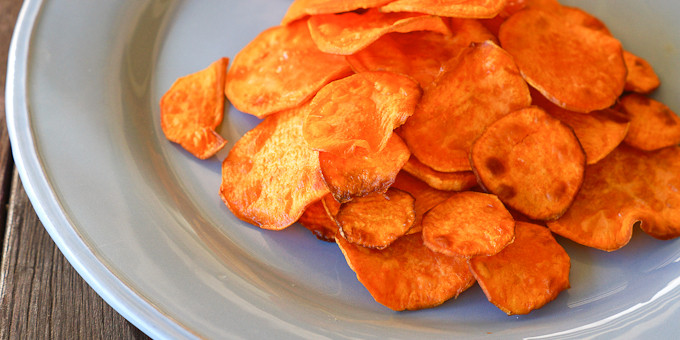 Yes, we all love the basic potato chips that we get in the market. But have you ever thought about how many calories those chips contain? Well, we do have a healthier alternative for you, so fear not.
Ingredients:
2 Big Sweet Potatoes, thinly sliced
1 tbsp olive/vegetable oil
1 tbsp chilli powder
1 tsp garlic powder
Salt to taste
1 tsp mustard powder
1 tsp cornflour
Pinch of fresh ground pepper
Method:
Preheat the oven to 350◦F
In a big bowl, mix all the dry ingredients, along with the sliced sweet potatoes and the oil.
Place the tossed sweet potato chips on a wire rack in one layer and bake for about 25-30 minutes. You will know that they are cooked when they are crisp and dry to touch.
Take them out and let them cool. They will crisp up further when they cool.
Serve Hot with your favorite dressing/sauce
So thinking about giving these recipes a go during your party? Good idea! Do let us know which recipe you loved the most.