About Us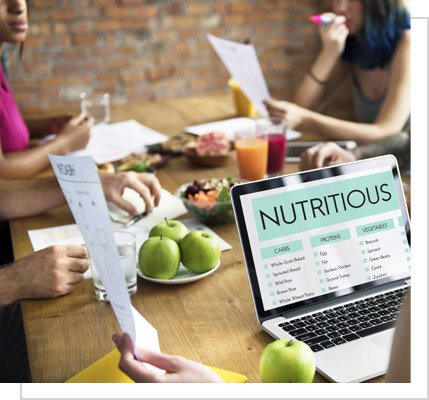 Our Fitness Experts Believe In The Best Version Of You. Anytime, Any Age!
Fit Foodies Mantra is an online consultation and fitness clinic run by Certified Nutritionist Neha Makkar and Fitness Enthusiast and Consultant Rahul Makkar.
The main focus of our fitness experts stems from the thought of offering solutions to clients leading them to their health goals. We offer carefully researched health and fitness consultation, customized to a client's specific needs that in the long run, help them lead a healthier, fitter and happier lifestyle.
Currently, the Fit Foodies Mantra community offers consultation online to members across Delhi NCR, Mumbai, Kolkata and Bangalore. Our team of fitness experts, dieticians and nutritionists work around the clock to cater to our clients' specific needs that include but are not restricted to body type, blood group, strength, dietary preference and habit, intake capacity and palette.
Just to put all your doubts to rest, we don't consult eating tasteless or only boiled food. We also do not believe in taking unnecessary supplements to enhance one's nutrient intake.
All the nutrients we need are present in the food we eat. Our nutritionists and dieticians consult the best way to make use of the food's potential in the best possible way, depending on each client's goals and needs.
The other half consists of being physically active. Fit Foodies Mantra fitness expert takes into account several custom factors of each client before offering the best fitness solutions on a weekly basis.
Come join us and our community which is spread across Delhi NCR and other 1tier cities and experience a change in you for a healthier future. Online consultation is offered via call, Whatsapp, email and personal meeting as well. Write to us, today!