Did you know that lung cancer happens to be the most common cancer in the world, affecting more people than prostate, breast and even colon cancer combined? Shocking, isn't it? There are many causes that might lead to someone developing lung cancer but smoking, contrary to popular belief is only one of those causes!
Passive smoking is as equally harmful as smoking itself but other than that even exposure to asbestos fiber can lead to the development of lung cancer in many people. If that was not enough then pollution and exposure to the exhaust emitted by diesel vehicles can also lead to the development of this disease.
So, on World Lung Cancer Day, to try and reduce the effect that the amount of pollution, fumes and smoke has on us every day, we have here 2 recipes that will you detoxify your lungs for good!
Lung Detox Smoothie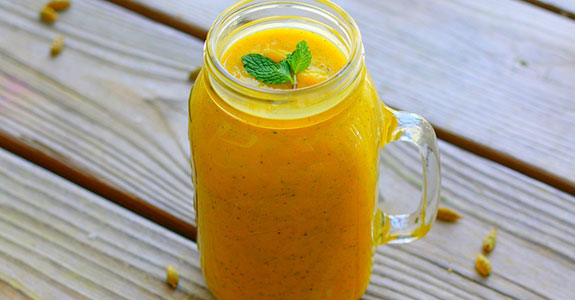 Ingredients:
1 cup fresh orange juice from 2 large oranges
1 piece of ginger, peeled and preferably 2″ long and up to 1″ thick
1/2 cup fresh lemon juice (from about 2 lemons)
1/2 cup chopped pineapple (try to use fresh pineapple, else canned will also do)
1 tbsp coconut oil
1 tbsp raw honey
1/4 tsp cayenne pepper
1 tsp peppermint oil (or 5 peppermint leaves)
Method:
Put all the ingredients in the blender and blend until smooth. Serve immediately.
Benefits:
Since the smoothie contains both oranges and lemons, the smoothie is able to help reduce the production of free radicals in the body which in turn reduces the production of phlegm, thus making it easier for you to breathe. Apart from that, the pineapple juice helps reduce swelling and can even reduce coughing.
You can consume this smoothie multiple times a day so that it can help reduce any kind of symptoms.
Lung cleanser juice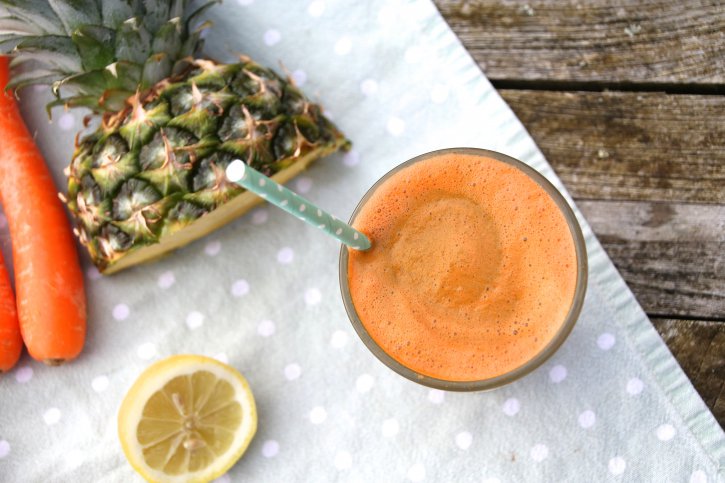 Ingredients:
The centre of 1 pineapple
3 celery stalks try to take the greenest ones since the greener the better
2 carrots
A small handful of cilantro or coriander
1-inch ginger root, peeled
Method:
Put all the ingredients in a juicer and extract the juice of these amazing ingredients. In case you don't have a juicer then blender works perfectly fine too. All you need to do is blend them together and later separate the juice and the pulp using a strainer!
Benefits:
Cilantro/coriander will help rid your body off of heavy metals that are known to be associated with lung disease. Other than that, the organic sodium present in celery helps eliminate carbon dioxide from your body brilliantly.    
Again, this does not mean that you end up smoking a whole pack and then decide to detoxify your lungs using these recipes. It does not work that way! Always remember, smoking is indeed injurious to your health!
If in case you are looking for more suggestions and recipes to help keep your lungs in the pink of their health, then do not hesitate to contact us! We are waiting to hear from you!