The combination of New Year and delicious desserts is definitely a match made in heaven without a doubt, but one thing we know is that sometimes we end up over-indulging on our favourite treats. However, with these recipes, you just might not have to worry about the added calories because not only are they absolutely delish, but they are brilliantly healthy too.
1. Peanut Butter and Banana Blondies: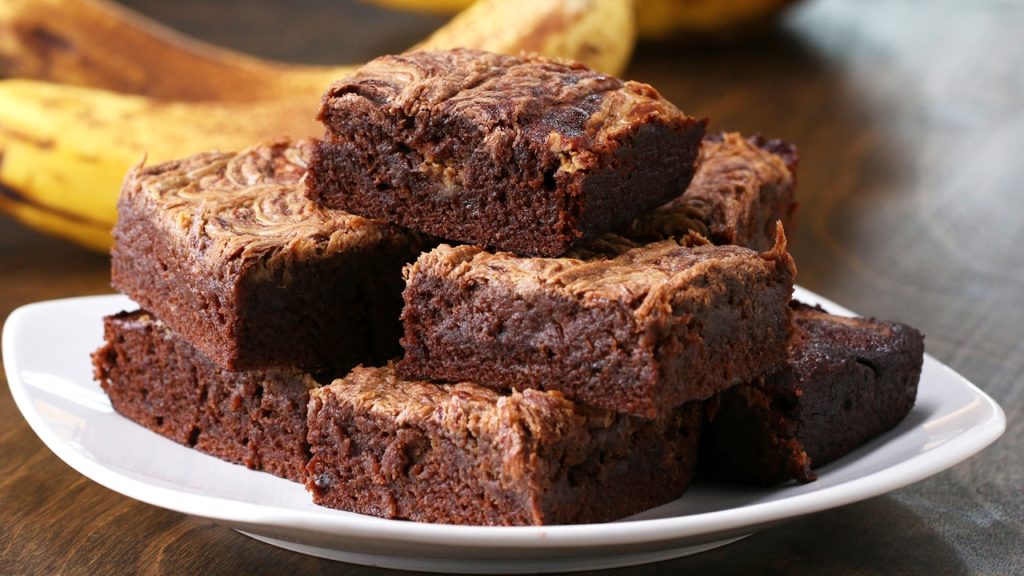 Combination of bananas and peanut butter are a match made in dessert heaven
Ingredients:
· 3 medium bananas, mashed
· ¼ cup light or dark brown sugar
· 2 teaspoons pure vanilla extract
· 1 large egg or two medium
· ¾ atta
· ¾ cup unsweetened cocoa powder
· 2 teaspoons baking powder
· ½ cup reduced fat milk (can be replaced with plant-based milk too)
· 2 Tablespoons creamy peanut butter
· Oil for greasing
Method:
1. Preheat oven to 180°C
2. In a bowl, mash the bananas and add brown sugar, vanilla extract and egg to it
3. Mix all these ingredients to combine
4. Add the atta, cocoa powder, baking powder and stir until just combined
5. Stir in milk
6. Melt the peanut butter in a microwave safe bowl for 15 secs
7. Grease a baking dish with oil and pour brownie batter
8. Now pour melted peanut butter on top and with the help of a toothpick, swirl it around the batter
9. Bake for 25 minutes or until knife or toothpick inserted into the center comes out clean
10. Let the brownie cool down before you decide to cut it.
2. Cashew and Chocolate Truffle: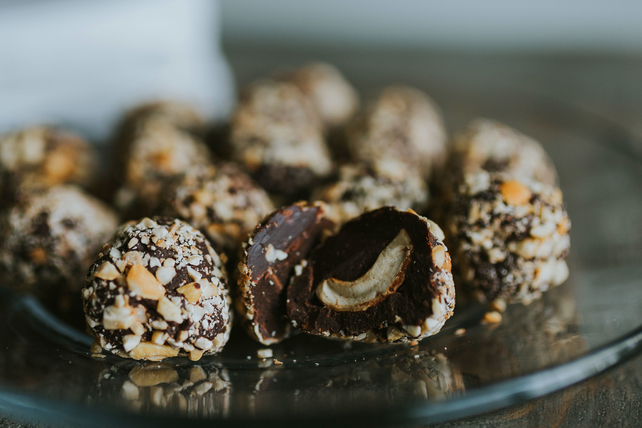 Cashew and Chocolate, Yes please!
Ingredients:
· 200 gms dark chocolate, chopped
· ½ cup milk ( can use milk based also)
· 1 tablespoon pure maple syrup
· ¾ cup whole unsalted cashews or almonds
· ¼ teaspoon salt salt
Method:
· Keep the chocolate in a medium-sized bowl and pour over the boiling milk over it.
· Stir in the maple syrup in the milk mixture and cool before placing it in the freezer until it has become firm
· Preheat oven and bake cashews till they are brown for 8-10 minutes.
· IN a food processor chop cashews and salt together and set aside when they are finely chopped.
· Take the chocolate mixture out and roll them into tiny balls.
· Roll the chocolate balls in the cashew mixture and set aside on a baking sheet
· Cover and chill until service
3. Gluten-Free Carrot Cake Cookies: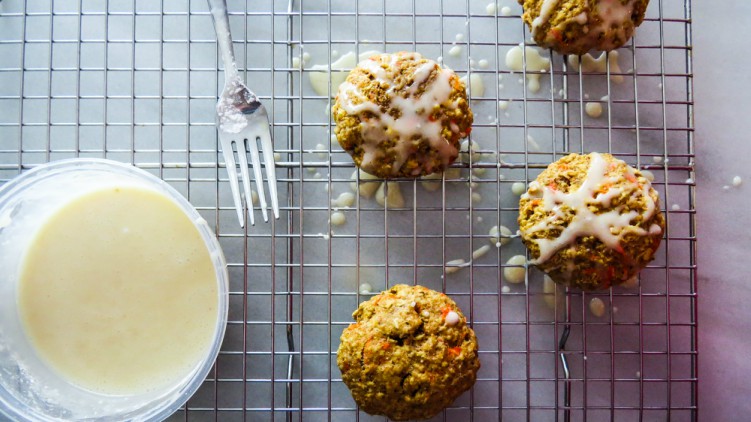 The brilliance of a carrot cake in the wonderful form of a cookie!
Ingredients:
· 1¾ cup (100g) gluten free oats
· ¾ cup (68g) peeled and grated carrots
· 1 ½ tsp baking powder
· 1 ½ tsp ground cinnamon
· ⅛ tsp salt
· 2 tbsp (28g) coconut oil or unsalted butter, melted and cooled
· 1 large egg, room temperature
· 1 tsp vanilla extract
· ½ cup maple syrup
Method:
· In one bowl mix all the dry ingredients together
· In a separate bowl mix the wet ingredients together
· Stir in the dry ingredients into the wet ingredients and then stir in the carrots.
· Now chill the dough for atleast an hour
· Preheat oven to 180 degree Celsius
· Line a baking tray with parchment paper and scoop out the dough onto the paper
· Bake for 15-20 minutes
· Cool before the time for service on a cooling rack
Happy eating y'all and have a wonderful New Year guys!