The celebration of the festival of colours, aka Holi, is one that everyone looks forward to during the springtime! The beautiful fragrance of spring drifting across the winds with the wonderful colourful air about the festival, Holi signifies the arrival of the beautiful season of bloom and hues!
But what is Holi without its quintessential delights? Nothing we say! So, keeping that in mind but also the health of our amazing readers, here are our top 3 picks of Holi delicacies and how they can be made healthy!
Gujjiya: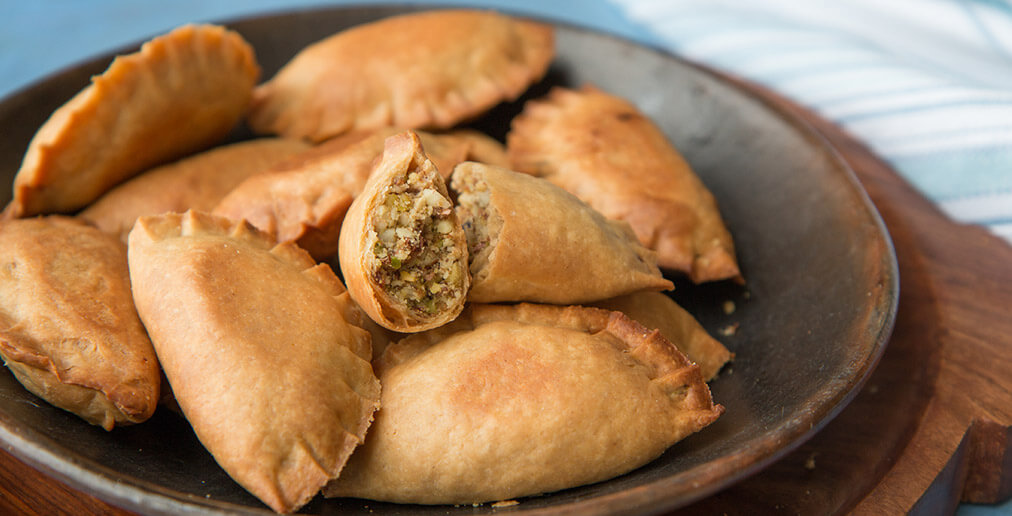 source: fitfoodie
No Holi celebration is complete without at least the mention of the word "Gujjiyas" and within reason as well. The gujjiya happens to be, hands down, the star sweet of the festival of Holi. Gujjiya is essentially a native sweet to the state of Rajasthan.
These sweet dumplings are basically made with a combination of flour or maida and stuffed with a khoya and dry fruit mixture and sometimes coconut flakes are also added to this mix to make the taste stand out.
For health enthusiasts however, the gujjiya might not pass off as a healthy delight! So what do we recommend you change in the recipe, read ahead:
· Use a combination of atta/whole wheat flour and suji/semolina to make the outer casing instead of maida
· Stuff the casing with nuts, dry fruits, coconut and dates
· Instead of deep frying the dumplings, bake them instead.
· Substitute sugar syrup with thinned out pure honey and dip these baked goodies in them and enjoy!
Malpua: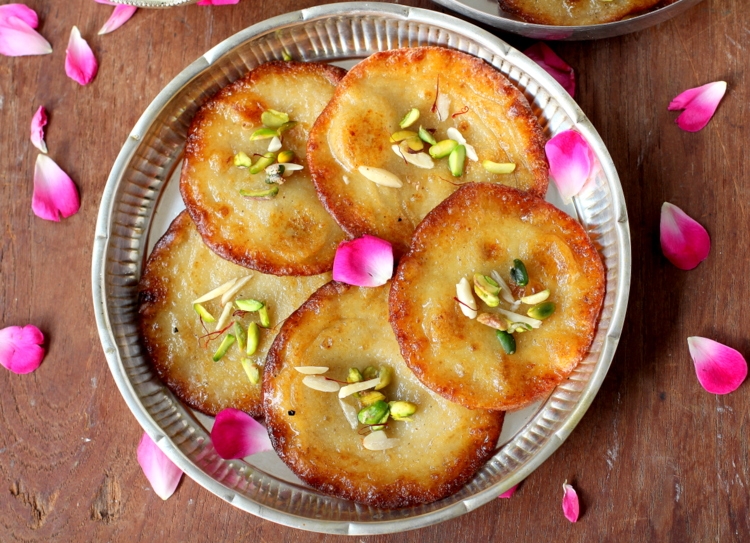 Source: khanakhazana
A pancake like Indian dessert made on special occasions, the malpua is rich and absolutely succulent to indulge in! The original ingredients that go into a malpua are not essentially unhealthy as it consists of a batter made out of mashed bananas, coconut, cardamom, milk, flour & sugar syrup!
Good thing is, in this case as well, one can make the malpua considerably healthier! Substitution and elimination is the key. Check out our pointers here!
· Similarly like you did for the gujjiya, substitute atta/whole wheat flour and suji/semolina for maida/flour
· The combination of the banana, milk and coconut flakes works so one does not essentially need to be changed.
· Instead of frying the malpua in ghee, make a batter out of the ingredients, sort of like a cake batter.
· Bake this batter into a cake, and drizzle on a syrup made with gur or jaggery.
· If you want to take the health quotient up a notch, then add ragi and oat flour to the mix as well.
Enjoy this delicious baked goodie!
Channa + Kachori: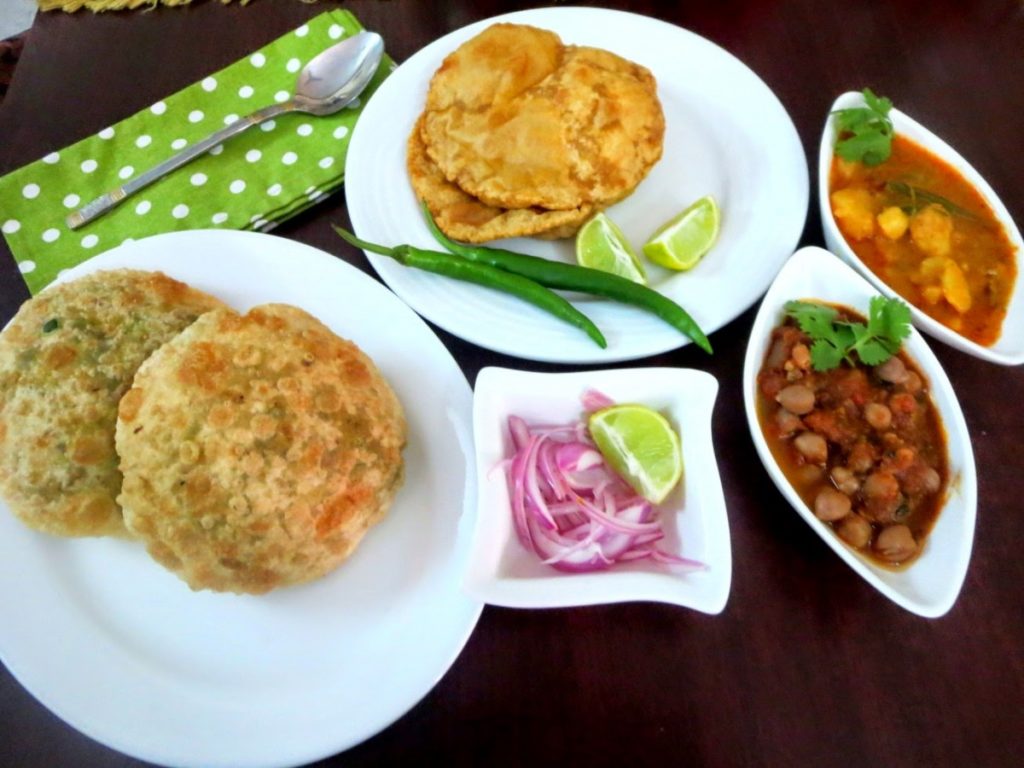 Source: cooking4allseasons
Is there anyone here who can honestly say that they are not a fan of kachoris, because we literally do not know anyone that we have come across, not liking kachoris! Add to that deliciousness a plateful of tangy channa and we have a winner!
Channa is a comparatively healthy alternative but the quintessential recipe of a kachori calls for it to have maida and oil (for deep frying).
Here are a few healthier steps you can take to ensure that your kachori comes out absolutely delicious, without the fear of the added calories.
· Switch to using whole wheat flour/atta, or even multi-grain flour to make the outer shell of the kachori.
· After stuffing it with your basic stuffing of dal and spices, seal it inside the casing.
· Now, instead of deep-frying the kachori, air-fry or even bake it and you have a much healthier alternative on your hands.
So which one of these delicacies do you think you will be giving a try to this healthy Holi season?